Daily Quotes
This section includes miscellaneous quotes that I encounter in my reading and research about feminism that illustrate what feminism has morphed into: A HATE MOVEMENT! A new post will be added every day (or so), organized into monthly posts.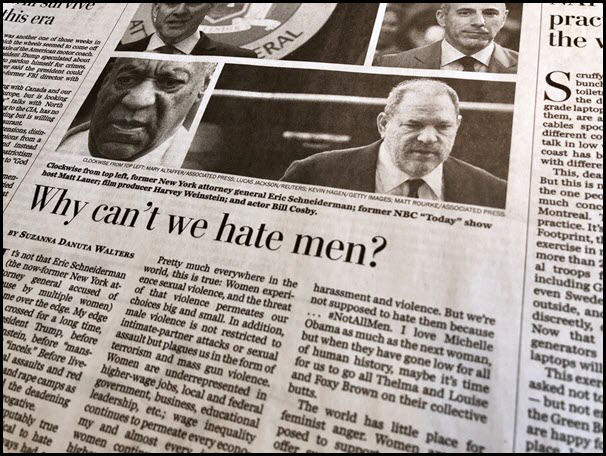 Letters to The Washington Post
A lifelong supporter of feminism who has seen the light: feminism may have once been about "equality", but it's now about hating men. The Washington Post's 2018 "Why can't we hate men?" op-ed provides undeniable proof.