Images
Feminists, like QAnon believers, aren't much into reading anything that violates their sacred beliefs. To provide simple evidence that doesn't require (much) reading, I'm using images to visually illustrate why so much of feminism's sacred beliefs are a bunch of BS.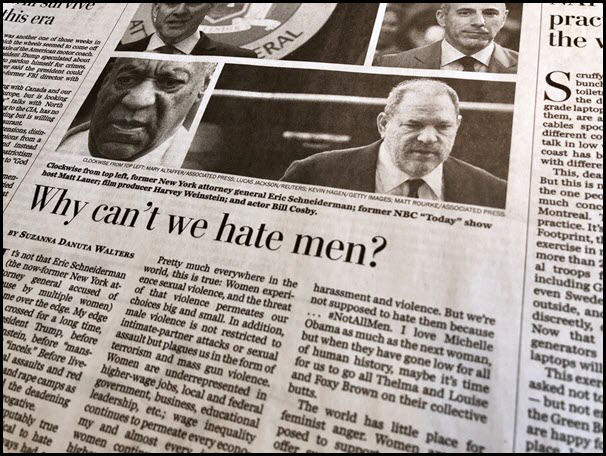 Letters to The Washington Post
A lifelong supporter of feminism who has seen the light: feminism may have once been about "equality", but it's now about hating men. The Washington Post's 2018 "Why can't we hate men?" op-ed provides undeniable proof.