Letters to Post Columnists
The Post has a long history of anti-male gender bias, most notably the 2018 op-ed "Why can't we hate men?" This section includes letters I've sent to Post columnists who have written gender-biased articles. The list also includes other Post-related stories.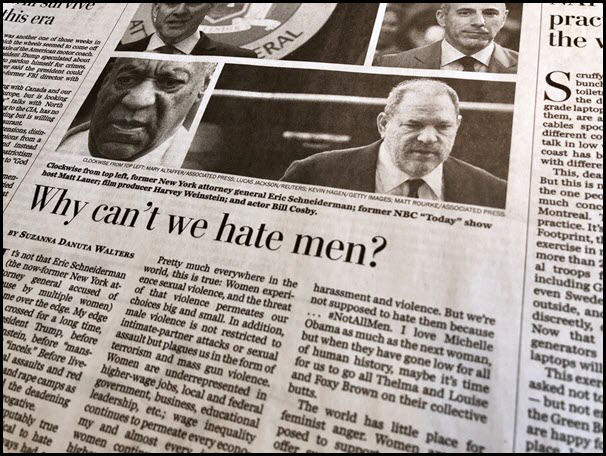 Letters to The Washington Post
A lifelong supporter of feminism who has seen the light: feminism may have once been about "equality", but it's now about hating men. The Washington Post's 2018 "Why can't we hate men?" op-ed provides undeniable proof.