Other Media
Articles that illustrate how the world's media has been co-opted by feminist cultural and political propaganda, publishing gender-biased stories that help propagate a one-sided, feminist-inspired viewpoint.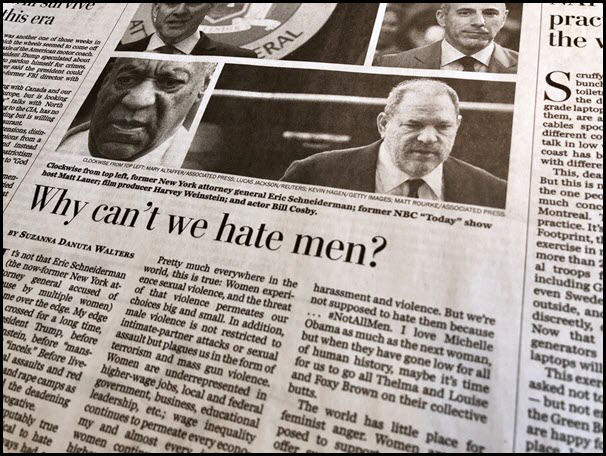 Letters to The Washington Post
A lifelong supporter of feminism who has seen the light: feminism may have once been about "equality", but it's now about hating men. The Washington Post's 2018 "Why can't we hate men?" op-ed provides undeniable proof.