Women Against Feminism
The "manosphere" is the term typically given to male opposition to the lies, hate, and misandry of feminism. But many women who are speaking out against feminist excess can legitimately be considered a part of the manosphere. This section includes a list of women and female-led organizations that are protesting against feminism and includes extended profiles about some of these wonderful women.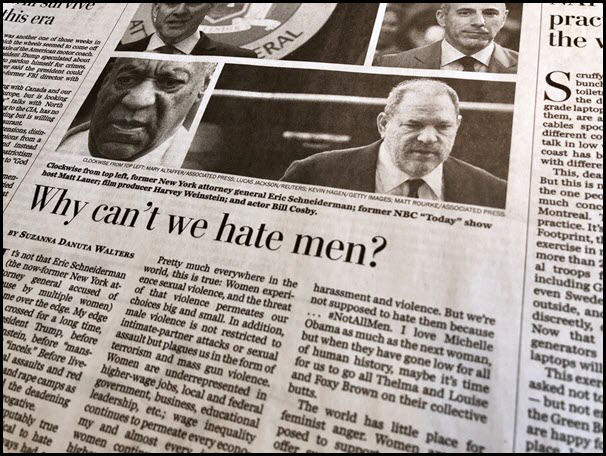 Letters to The Washington Post
A lifelong supporter of feminism who has seen the light: feminism may have once been about "equality", but it's now about hating men. The Washington Post's 2018 "Why can't we hate men?" op-ed provides undeniable proof.